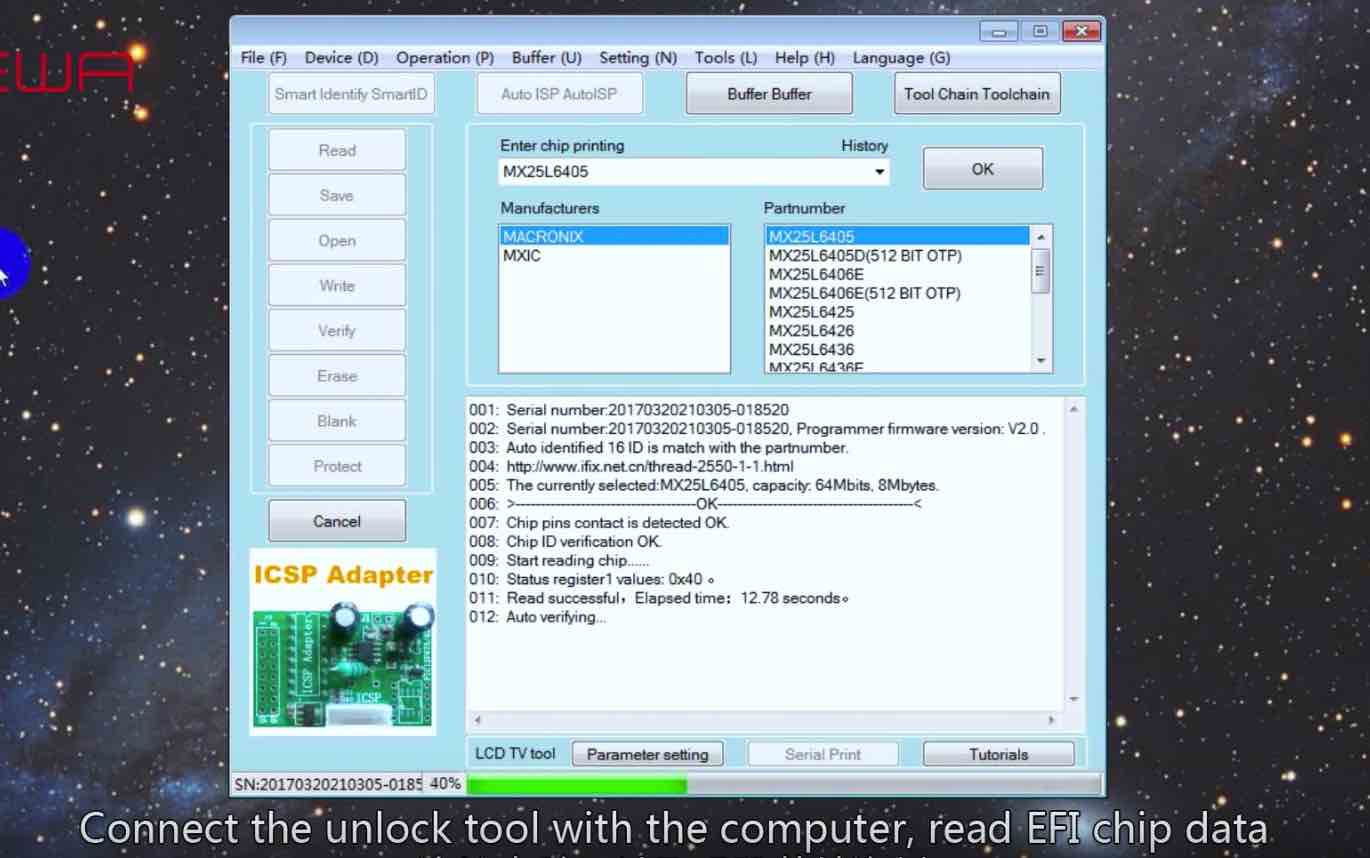 ---
efi firmware password removal usb tool download
---
---
The CheckM8 tool provides a quick solution to remove Mac EFI security firmware (BIOS) password protection and disable secure boot for all Apple Mac computers with a T2 security chip like: MacBook Pro and Air, iMac, iMac Pro, Mac Pro & Mini. Everything is done in just one click!
 · There are two types of lock on MacBook, PIN and EFI firmware lock. If you have trouble in unlocking PIN and EFI firmware lock of MacBook, our updated unlocking tool would be helpful. Before it, How To Unlock MacBook By Removing EFI Password has introduced in our previous blog. It is worth to take a look, and you will get something from that.
My original goal when I started poking around Apple's EFI implementation was to find a way to reset a MacBook's firmware password. My preliminary research found references to a "magical" SCBO file that could be loaded onto a USB flash drive and booted to remove the password. The normal process workflow is to first contact Apple support. Since I don't have the original sales receipt ...
 · How to Remove Password from Mac: https://rebrand.ly/efiunlocker Mac Efi password Removal Working 100% Mac EFI BIOS Firmware Password Lock Remover Unlocker De...
Unlock the original EFI chip in less than 30 seconds with EFI Unlock TOOL. Unlock forgotten password. EFI chip unlock – Firmware unlock – iCloud password removal . For 2011- 2017 iMac, MacBook Pro, MacBook Air, Mac Pro, and Mac mini. – Unlock EFI Firmware Lock – Unlock iCloud Lock 4PIN, 6PIN Pad Lock – Unlock Disabled Mac
 · What's worse, in some cases, even the third-party tool is not necessary. Well, the BIOS or UEFI password is lower-level password, which can't be bypassed by people. So you can enjoy high data security through BIOS or UEFI password setting. Tip: The biggest problem may be: unlike Microsoft account, there is no recovery option for BIOS or UEFI password. But don't worry, you can recover or ...
The EFI Card fixes EFI BIOS chip or firmware corruptions and boot loops that may have caused by Clover or similar EFI bootloaders. It also removes and unlocks the Mac (2010 – 2017) EFI BIOS passwords instantly. This is just a special EFI BIOS chip which uses a special connector on the logic board so it doesn't require soldering. One just needs to open the back cover, plug in the EFI card ...
 · Many new computers are shipping with UEFI firmware instead of standard BIOS. Most of UEFI-based computers come with 64-bit UEFI but there are also some Windows 8 tablets that use 32-bit UEFI, such as Dell Venue 8/11 Pro, Toshiba Encore, Acer Iconia W3/W4, Lenovo MIIX 2, Lenovo ThinkPad Tablet 2 and ASUS Transformer Book T100/T300. However, there is a limitation on …
 · The password resetting tool in Trinity Rescue Kit, called winpass, is actually just an automated script for the chntpw tool, which is what Offline NT Password & Registry Editor, listed above, is based on. If you tried that password tool and it didn't work, Trinity Rescue Kit probably won't either.
Download the latest versions of EFI software and tools below, including: Free software; Latest print drivers; Trial versions of software ; Useful tools, installers and utilities Productivity Software PrintSmith Updates PrintSmith Demo Metrix Software Update. Fiery Products Fiery Command WorkStation Fiery Drivers and Utilities OS Image update for Fiery servers on Windows 10 Fiery JDF Fiery ...
efi firmware password removal usb tool download ⭐ LINK ✅ efi firmware password removal usb tool download
Read more about efi firmware password removal usb tool download.
http://aaelxuzz.oberemenosti.ru
http://ayenhcud.oberemenosti.ru
http://aaojigcr.oberemenosti.ru
http://aapgewnx.oberemenosti.ru
http://aatarehg.oberemenosti.ru
http://aasfdbbm.oberemenosti.ru
---